Doctors and frontline healthcare workers at Delhi's Hindu Rao Hospital run by the North Delhi Municipal Corporation (NDMC) have intimidated to end their services within 48 hours in protest against non-payment of their salaries for almost last four months.
According to the sources, many post-graduate doctors and senior residents of SCB Medical College and hospital who are engaged in Covid19 duty in different districts are facing difficulties in managing their daily expenses. Also paying the house rent is difficult for them to manage. They are being forced to work under extremely stressful times without any payment.
In June, the Supreme Court had taken serious note on the non-payment of doctors engaged in Covid-19 duty and asked the States to settle the issue soon. Till date the situation remains the same.
Despite receiving instructions from the Health and Family Welfare department regarding delayed salary payments, administrators in the accounts section of the hospitals continued to play mischief and harass them for no reason.
NDTV reported, 220 resident doctors and about 300 nursing staff have stopped working at the covid-19 hospital. Despite this yet doctors haven't received any response to their salaries.
Doctors are on strikes over non-payment of salaries and protested outside the hospital with "No pay, No work" placards.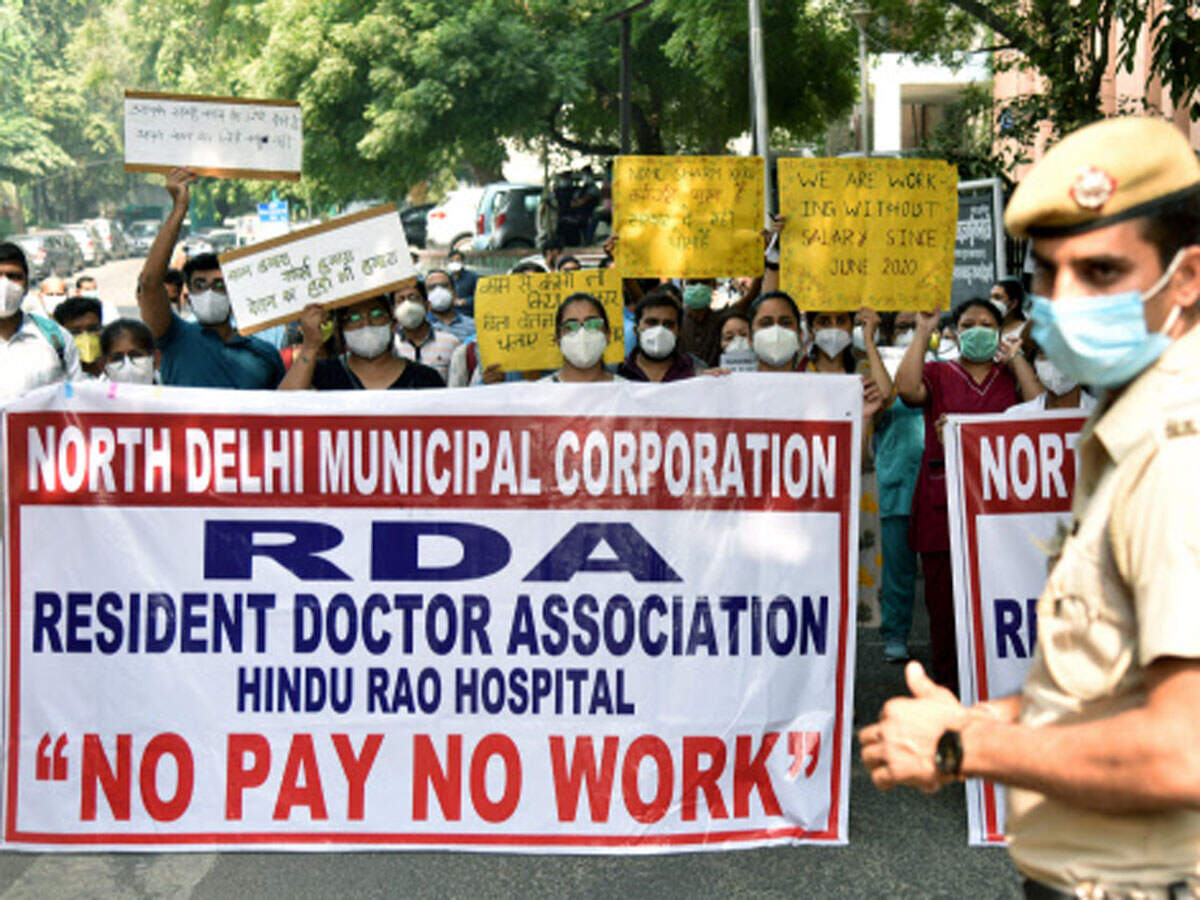 Later on SC said, the hospital has admitted that Delhi government is responsible for its "lackadaisical" manner in not releasing funds due to which salaries are not paid timely.
Doctors and nurses are 'corona warriors' and deserve our praise as they are working relentlessly day in and out by putting their and family member's life in danger to save coronavirus patients but today they have to fight for their own rights.
Doctors reported they are away from home and do not have enough money. Doctors are at their mercy to get their salary credited. How can they be neglected like this? Their sacrifices are being extremely demeaned to no value and it is demotivating to see such a depressing response of the authorities to the repeated requests of the doctors for their salary.