Arshdeep Singh won Young Wildlife Photographer of the Year (Asia) Award (10 years and under age category). The award was organised by the Britain's Natural History Museum. He won the award for his photograph, 'Pipe Owls'. 
Here is the photograph which fetched Arshdeep the most prestigious award: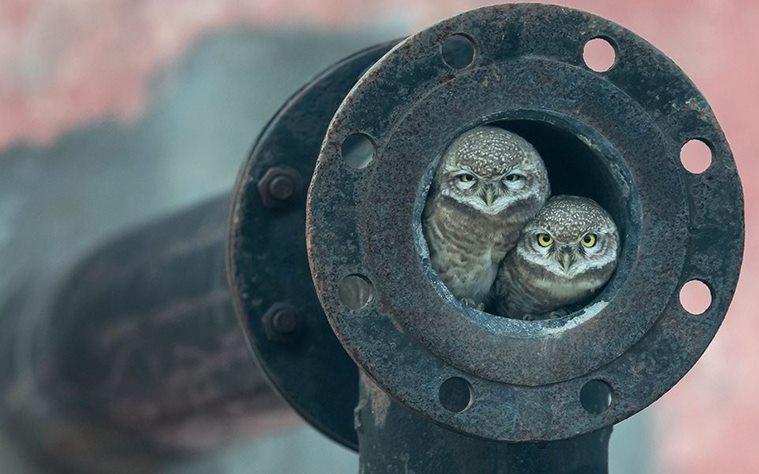 Just like every great photograph, this photo is purely accidental. While driving through Punjab's Kapurthala with his father, Arshdeep saw a spotted owlet popping its head out from an old waste-pipe. He asked his father to stop the car and rested his father's camera on the half-open window of the car at eye level. It wasn't long before a second owlet put its head out. Although the spotted owlets are common in Punjab, these birds are rarely seen in the day as they are nocturnal. 
The 10-year-old is passionate about wildlife photography. He started taking photograph since he was 6 year old. His work has been published in Lonely Planet UK, Germany and India, and BBC Wildlife UK. Arshdeep is inspired by his father, Randeep Singh, who himself is a well-known wildlife photographer.
Wildlife Photographer of the Year (WPY) is one of the most prestigious and also the largest wildlife photography competition in the world. Started in 1964, the winning entries and runners-up are published in a book format each year since 1992.