Actor Akshay Kumar has put his naval officer costume from his 2016 hit Rustom, up for auctioning. The proceeds will go to the NGO Janice's Trust, which works for animal rescue. Akshay Kumar is not the celebrity in the field of charity. Here are some of the well-known celebrities-turned philanthropist.
Bono
Bono, the front-man of evergreen U2 band, is one of the world's best-known philanthropic performers. He was chosen to be the "most politically effective celebrity of all time" by the National Journal. He has been dubbed, "the face of fusion philanthropy", both for his success enlisting powerful allies from a diverse spectrum of leaders in government, religious institutions, philanthropic organisations, popular media, and the business world, as well as for spearheading new organizational networks that bind global humanitarian relief with geopolitical activism and corporate commercial enterprise.
In 2016, Glamour named him "Man of the Year". This broke the 26-year tradition that saw the "Woman of the Year" accolade reserved only for women. Bono was recognized for establishing a campaign called "Poverty is Sexist." This campaign was "specifically aimed at helping the world's poorest women."
Bill Gates
Bill Gates is the co-founder of Bill & Melinda Gates Foundation. Through this venture, he donated around $35 billions for improvement in the field of healthcare, extreme poverty, education and access to information technology.
In November 2017, Gates said he would give $50 million to the Dementia Discovery Fund, a venture capital that seeks treatment for Alzheimer's disease. He also pledged an additional $50 million to start-up ventures working in Alzheimer's research.
Bill and Melinda Gates have said that they intend to leave their three children $10 million each as their inheritance. With only $30 million kept in the family, they appear to be on a course to give away about 99.96 percent of their wealth.
Shahrukh Khan
King Khan is also the king of charity. Khan has been brand ambassador of various governmental campaigns, including Pulse Polio and National AIDS Control Organisation. He is a member of the board of directors of Make-A-Wish Foundation in India. In 2011, he was appointed by UNOPS as the first global ambassador of the Water Supply and Sanitation Collaborative Council.
In 2011, he received UNESCO's Pyramide con Marni award for his charitable commitment to provide education for children, becoming the first Indian to win the accolade. 3 years later, in 2014, Khan became the ambassador for Interpol's campaign "Turn Back Crime". Recently, the World Economic Forum presented SRK with their annual Crystal Award for his leadership in championing children's and women's rights in India.
Shakira
Shakira is the founder of Pies Descalzos Foundation. Pies Descalzos Foundation is a Colombian charity with special schools for poor children all around Colombia. The foundation's main focus is on aid through education, and the organization has five schools across Colombia that provide education and meals for 4,000 children.
On 27 April 2014 Shakira received the Hero Award at the Radio Disney Music Awards for her Fundación Pies Descalzos work.
Shakira is a UNICEF Goodwill Ambassador and is one of their global representatives. On 3 April 2006, she got her due recognition at a UN ceremony for creating the Pies Descalzos Foundation. In March 2010, she was awarded a medal by the UN International Labour Organization in recognition of being, as UN Labour Chief Juan Somavia put it, a "true ambassador for children and young people, for quality education and social justice."
Warren Buffet
The Investment mastermind has a gigantic heart. He pledged $30.7 billion worth of Berkshire Hathaway stock to the Bill and Melinda Gates Foundation. In 2006, he auctioned his 2001 Lincoln Town Car on eBay to raise money for Girls, Inc. In 2007, he auctioned a luncheon with himself that raised a final bid of $650,100 for the Glide Foundation. Later auctions raised $2,110,100, $1.68 million and $3,456,789. The winners traditionally dine with Buffett at New York's Smith and Wollensky steak house. The restaurant donates at least $10,000 to Glide each year to host the meal.
Azim Premji
Azim Premji is currently the second richest person in India with an estimated net worth of $19.5 billion as of November 2017. In 2013, he agreed to give away at least half of his wealth by signing The Giving Pledge. Premji started with a $2.2 billion donation to the Azim Premji Foundation, focused on education in India. His charity, till now, values to around $ 8 Billions for the betterment of education and healthcare in the country.
Eminem
Eminem moves his philanthropy through the Marshall Mathers Foundation, a charity which provides assistance to disadvantaged and at-risk youth, primarily in Detroit and surrounding communities. Some grantmaking takes places outside this geographic area. The foundation keeps a low profile and does not appear to accept unsolicited proposals. The total fund raised by Slim Shady is estimated to $190 million.
Li Ka-shing
Sir Li Ka-shing is a Hong Kong business magnate, investor, and philanthropist. As of January 2018, Li is the 23rd richest person in the world, with an estimated net worth of US$37.7 billion. He is the founder and chairman of the Li Ka Shing Foundation, which focuses on capacity empowerment through education and building of a caring society through medical and healthcare related projects.  In 2006, pledged to donate one-third of his fortune estimated at over US$10 billion to philanthropic projects.
Li Ka-shing donated ~ $5 million to McGill University in 2013 to establish three exchange programs. With a donation from Li of over HK$1.7 billion, Tsz Shan Monastery was developed over a period of ten years as an institute of Chinese Buddhist practice and education as well as a place for spiritual contemplation. It was opened to the public in April 2015.
In the aftermath of the devastating 7.8 magnitude earthquake that struck Nepal and its neighboring regions, in 2017, the Foundation has made a donation of US$1 million from its Just In Time Fund to provide immediate aid to help ease human suffering and to support ongoing relief efforts in Nepal.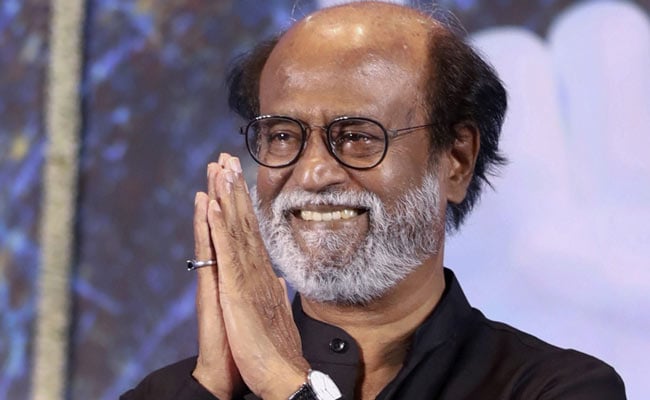 Rajinikanth
Rajinikanth, the "Thalaiva", apart from films, scored big on charity and social activism also. According to Naman Ramachandran, the author of Rajinikanth: The Definitive Biography, most of Rajinikanth's philanthropic activities went unpublicised. It is because he did not want them to be so. In the 1980s, Rajinikanth campaigned in support of corneal transplantation via television and public speeches. In 2011, Rajinikanth announced his support for the anti-corruption movement led by Gandhian Anna Hazare and offered his marriage hall, the Raghavendra Kalyana Mandapam, in Chennai free of cost for the India Against Corruption members to hold their fast. Rajinikanth's fan associations regularly organize blood donation and eye donation camps and distribute food during his birthday.