In the case of the Ramjanmabhoomi-Babri Masjid case, the supreme court had provided the five-acre land for the construction of the mosque and a hospital. The plan and the design of the buildings were revealed on December 20 by the Indo Islamic Cultural Foundation.
The IICF trust was constituted by the State Sunni Central Waqf Board for the construction of the designated mosque including a community kitchen, library and a multi-speciality hospital.
It is found that the mosque will not be built with the traditional architecture instead will have a modern perspective with a glass dome. Over 2,000 people can pray in the round-shaped spacial building at one time.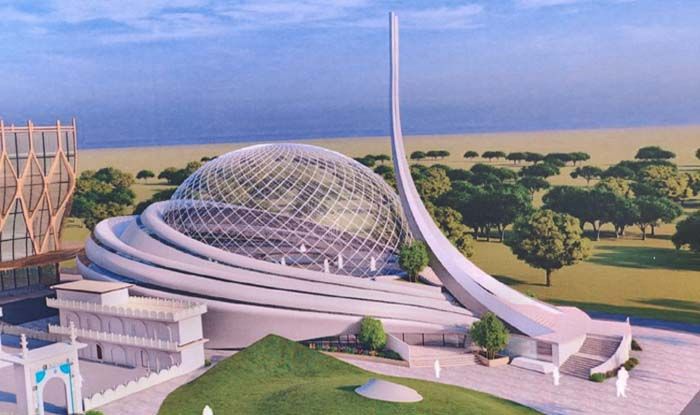 The design of the buildings are finalised and the foundation stone is set to be placed in 2021, assured Althar Hussain, IICF secretary.
It was decided that the mosque will be grander and bigger than the previous Babri-Masjid. In the vicinity of the mosque, the multi-speciality hospital is said to 'serve humanity in the true spirit of Islam'.
However, the design of the hospital will not be like a hospital but shall be in tandem with the architecture of the mosque with Islamic symbols. It is planned to have 300 beds with highly skilled doctors and will also have solar energy and a natural temperature maintenance system. 
While the community kitchen is planned to provide nutritious food twice a day for the people. It is also suggested that a paramedic and nursing college can also be setup to improvise the functioning of the hospital. The human resources of the hospital will be procured from Faizabad and other government and private organisations.
The hospital shall operate from corporate funding. Several doctors are will to finance the hospital after approval. The Foreign Contribution Regulations Act will also be invoked, additionally, foreign funds from Indian muslims is also being considered.
In the mosque, there will be no electricity connections and green land of saplings will be built around the mosque. The plants and the saplings will be procured from all around the world including Amazon Rainforest, Australia, etc.
Although the name of the mosque is not yet finalised, however, it has been decided that the mosque will not be named after any king, ruler or Sufi to avoid any severe consequences.