Delhi is the world's most polluted cities, by seeing the air quality index government has decided to start an initiative of an Anti-pollution campaign to curb the pollution level. As a high level of pollution can make viral infections more dangerous, however more than a million Indians die due to pollution-related diseases every year.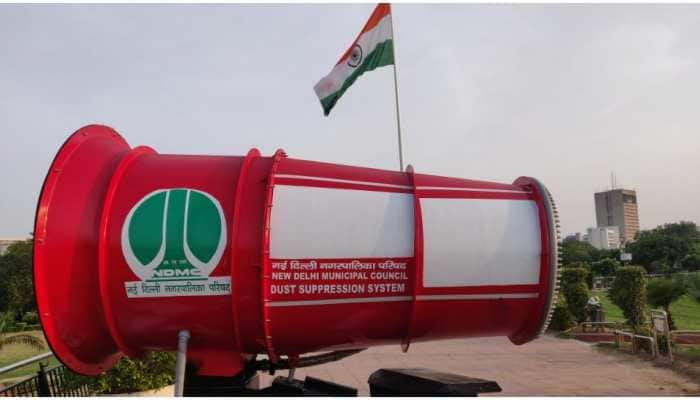 In this context report's stated that On Wednesday the Delhi environment minister Gopal rai said to the reports by to make this mission successful and limit the control of pollution, he has told six major construction and demolition sites to pause work, and a notice of closure has been sent to Ready Mix Concrete (RMC) due to violation activity.
Last year during the winter season whole Delhi was covered in a dark yellow haze blanket for several days and air pollution hit record levels, forcing schools to close and flights to be diverted.
Hence in concern to this, he has sent his direction to install anti-smog guns at huge construction and demolition sites.
Amongst 39 sites, six sites didn't have smoke guns hence due to this they have been told to close the work includes, Netaji Municipal Construction Works, NBCC, Sarojini Municipal Construction Works, NCCC, FICCI Auditorium, Construction work, CPWD in Kasturba Nagar, CRPF Head Quarters, CGO Complex and Tyagraj Nagar, CPWD.
According to the data of the Delhi Pollution Control Committee, the air quality index is in poor condition (AQI) as it was at 260 in Anand Vihar and 238 in Rohini. Meanwhile, Delhi Environment Minister Gopal Rai said that the government's first target is to reduce pollution due to dust and around 39 sites have been identified where anti-smog guns will be used.
Steps taken to minimize dust emission were deficient at 31 RMC plants. Accordingly, action has been initiated. Penalties ranging between Rs 5 lakh and Rs 20 lakh have been imposed," he said.
The Central Pollution Control Board (CPCB) today asked the Arvind Kejriwal government to take immediate action on major pollution sources like construction and demolition activities and open garbage dumping.