People in India believe the girl child brings success, wealth and prosperity to the family. However, in some parts of the country, they are still demeaned, mistreated and are no treated equally as boys. Let's see how stringent gender discrimination is.
Recently, on 22nd October, a girl with her sister visited an H&M outlet in the Phoenix Market City, Kurla at around 5 pm. They were going through the lingerie section when a salesboy approached them, asking them to try the outfit. There was no exchange offer in that section so she decided to try the clothes. After being approached by the salesman thrice for trying the clothes she went into the trial room.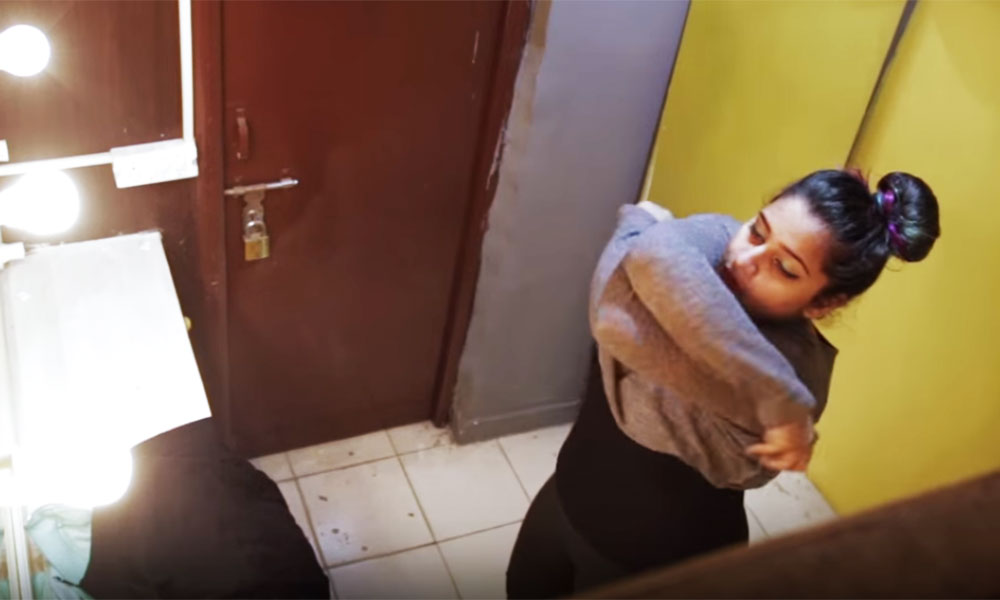 Apparently, she had caught the same salesboy peeping inside the room from below the door. They complained to the management, strict action was taken against the employee and he was fired from the job. A complaint was also filed and the police took their statements.
There are several such instances where girls are eve-teased and physically mistreated. Not only in adulthood, but they are also mistreated and looked upon since birth. India has the highest number of female infanticide in the world. One of the reason is that people prefer boys over girls.
When we asked some people about female infanticide, they said this practice is prevalent only in rural areas. In villages, people are not educated so are their children. The dowry system makes them think of a girl child as an economic burden. They believe that girls lack physical strength and cannot even work to earn money. This resulted in a disturbing sex ratio of 909 females per 1000 males as of 2011-2013.
Girls are expected to be obedient and are taught to be careful with boys. Even in cities, eve-teasing, touching and staring are common. When a girl walks in a crowded place, she is touched inappropriately. This mentally affects the girls at a large extend. Men often objectify women, they expect women to be beautiful, slim and quiet. They look down to women as a way to satisfy their sexual needs.
Irrespective of the qualification of a woman, it is a pre-determined rule of the society for the girls to marry at an early age and spend the rest of their life in 'leisure'. But is it really true?
Young brides are abused, tortured and even killed. They are expected to treat their husbands as Gods and are left to do all the household work. They are subjected to marital rape. If they resent the treatment, they are told to accept whatever happens in their married life, as a divorce is treated as a symbol of insult. Women are asked to sacrifice their aspirations and dreams for the sake of their families. Often, women give up their existing careers for the family but then are also not treated as equals.
After marriage, there are chances of mistreatment and abuse, however, they are not free from oppression and are further subjected to discrimination. After the death of the husband, the women are seen as helpless. They are stripped off all the colourful clothes and jewellery which are replaced with the white plain cloth. It is believed that after the death of their husband, they have no right to be happy.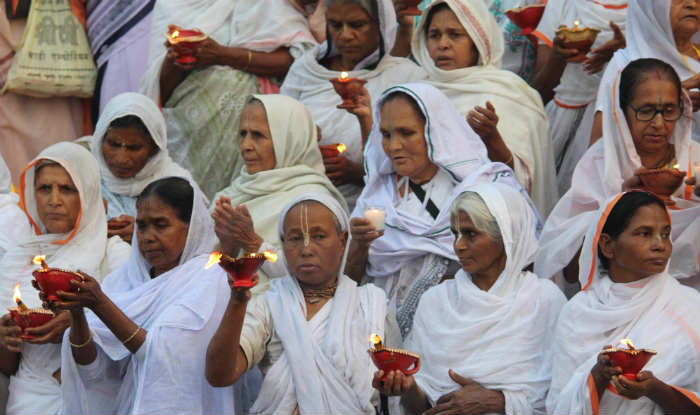 In a widow ashram of Vrindavan, Radha was married at the age of 18. She faced sexual abuse but remained silent out of fear. She decided to go to Vrindavan where about 15,000 widows reside. In Vrindavan, she was looked upon as an alone woman, probably as a prostitute because most of the widows of Vrindavan earn their living from prostitution. The heads of the ashrams often use the widows as sex slaves to earn money.
The situation is not much different in urban areas. Just the treatment is different. One such not so rare practice are acid attacks. More than 250 acid attacks are recorded every year in India despite the fact that in 2013 the sale of acid was banned.
Men seek control over women, in most reported cases, the attacker is confirmed to commit the crime due to refusal of sex or love proposal. Although India does not have the highest number of acid attacks, this does not reduce the severity of the crime. The victims suffer the most as these attacks lead to disfigurement and affect mental health to a large extent. They require trust, love and care but if the family is not supportive of the victim, they further fall into the pit of depression. They lose their confidence and self-esteem.
A few years back, in New Delhi, a 20-year old girl was attacked by her friend when he saw her talking to another boy. She was taken to AIIMS, Delhi. The attacker had also confessed throwing diluted acid on her.
The government, the media and the people are constantly trying to spread awareness through governmental policies and various forms of mass communication such as plays, films, music, and so on. Recently, a Hindi film was released on the story on one such acid survivor. Soon after, various programmes and seminars were organised to motivate and encourage society to fight the 'animals' who carry acid for such menial purposes.
The government has also formulated policies for the safety and empowerment of women. Some of the policies are the Indian Divorce Act, 1969, Prohibition of Child Marriage Act, 2006, and so on.
There are a ton of instances where women are mistreated and degraded but when they try to speak against the injustice they are looked down at and discouraged. However, situations are changing at a very slow pace with social media. In recent years, whenever women face abuse or eve-teasing, social media helps women voice out their opinions to the public.
Photo courtsey- Sharad Maverick