The World Travel and Tourism Council shows that the growth of the global economy was only 2.5% while the tourism sector increased by 3.5% in 2019. India contributes to 17% of the tourism sector and is preferred by most people as a vacation spot.
Each state, every hill, plateau or plain and in every direction, one cannot deny that India is a beautiful country. With the wonder of the world in its lap, the country boasts its rich cultural heritage, wildlife and ecology in form of forts, beaches, deserts, hills.
In 2019, the Council ranked India at the 10th position among 185 countries with regards to the contribution of the tourism industry to the GDP. Both national and international tourists are blooming in India. Let's throw some light on what's making the tourism sector bloom.
Indian tourism has branched out into many kinds such as wildlife tourism, cultural tourism, adventure tourism, heritage tourism, religious tourism, medical tourism and so on. In 2018, the tourism industry contributed 9.2% to the country's GDP. There is a good scope for people in the sector with the availability of 42 million jobs and over 10 million tourists every year.
The COVID-19 pandemic has significantly impacted the tourism industry as restrictions have been imposed on both national and international travelling. The United Nations World Tourism Organization has recorded a decrease in the tourist's arrivals by 78% in 2020. 
Although India has allowed citizens of some countries like Bangladesh to travel to India for medical purposes. They have been issued visas but not the tourist visas.
The Tourism sector is going to be the next growth driver for India but to achieve that, it needs to survive the impact of the Covid-19 pandemic and revive, the Federation of Associations in Indian Tourism and Hospitality (FAITH), said last week.
Before the pandemic, the economy was expanding due to the growth of the tourism industry. Hotel businesses, including restaurants, transport and leisure activities get benefitted when tourists visit their places and spend a fine share. Owing to the value of the foreign currency, tourists from good economic background have no restrictions on spending money. However, this is not only limited to the hotels when a tourist stays at a hotel they provide him with additional services like clothes, cabs, food, laundry, and tour guides which leads to a larger share of people in the tourism industry. Including clubs, beverages, airlines and railways.
Not only the businessmen but also the government is undertaking efforts to promote tourism in India by organising campaigns. Incredible India, Athithi Devo Bhava even revised the red taped procedure for procuring Visa and with E-Visa foreign people found visiting the country less cumbersome as there was an increase in the arrivals vis tourist visa by 23.6% in 2019.
Tourism is not only limited to international tourists but domestic too. Whenever people get holidays, they plan a vacation and get their vehicle started. Whether it is mountains, beaches or remote areas, there is no such place in India where there would be no hotel or motel. Even a small and not richly constructed place is sufficient enough to be called an accommodation.
Some people believe that more than the five-star hotels, such small establishments give them a life-changing experience. While travelling to a distant place by road, it is common to notice a hotel in a secluded place surrounded by farms or forests. Places as such attract a lot of tourists who look for a different experience. This has encouraged businessmen to build hotels and restaurants in interesting places like on a cliff, a dangerous valley, or in front of a beautiful landscape.
India is also famous for its strange and haunted places which attracted people the most such as Bhangarh Fort, Sunderbans Delta, Khajuraho Village, Barren Island and so on. Although these places are opened for a limited period of time they have a good number of visitors.
It is world-renowned that India has a rich cultural heritage. Being the oldest living civilisation of the world draws thousands of people to India. India was ruled by many powerful rulers who contributed their part to the culture of the country.
Whether it is food, dance, architecture, music, rituals, etc there is a unique feature in each place. For example, Rajasthan, Gujarat, Tamil Nadu, Goa every place has its own speciality. The Archeological Survey of India is trying to preserve sites in Rajasthan, Madhya Pradesh, Southern States, etc.
India also has a bright lane of luxury hotels, resorts and getaways that provide a number of services like spas, gyms, swimming pools, libraries, free- wifi and a free tour guide. Having a rich cultural heritage, several palaces have been converted into palace hotels, giving a whole new experience to the tourists. They also organise functions and festivals in a traditional way. These large hotel chains account for about 47% in the tourism sector as of 2020 and are expected to touch 50% by 2022.
Sharing its borders with the Arabian sea, the Bay of Bengal and the Indian Ocean open ways for foreign tourists to spend time on beaches and doing water sports. This also led to a number of aquariums, cruise tourism and even more scope for island vacations like Andaman and Nicobar Islands or Lakshadweep.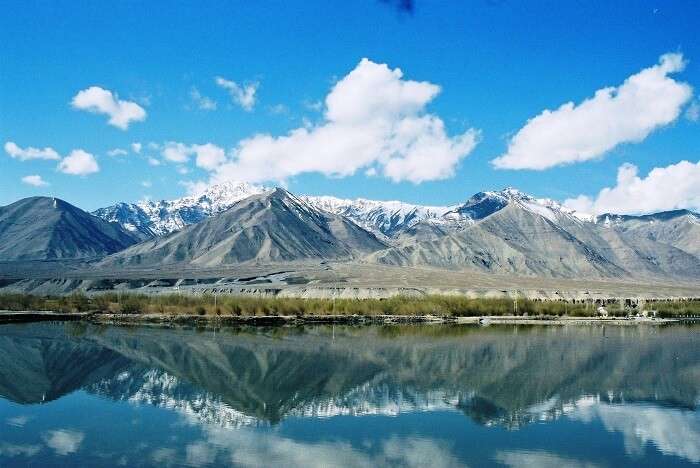 In India, Eco tourism took a giant leap the natural diversity and resources makes India an ideal spot for the tourists. A number of wildlife sanctuaries, forests, and a major habitat of marine life attracts nature-loving people and provides entertainment to the people.
Recently, another type of tourism that has shed light not only to the beauty of India but also the technological advancements, ie, Medical Tourism. India has grown a good number of skilled doctors and has improvised the quality of treatment. In 2017, 4,95,056 patients reportedly visited India for medical aid, according to the Indian Medical Tourism Sector.
This had led to thousands of people from different countries coming to India for treatment at an effective cost. One of the most common reasons for foreign patients is surgeries and transplants. Along with professional medical treatment, India has also advanced in Ayurvedic treatment and yoga which has the ability to cure serious and sometimes incurable diseases also.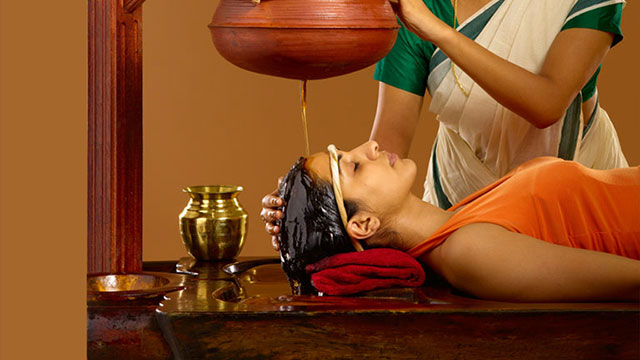 A successful tourism industry would increase the tourists in the country but not without the help of the hoteliers and hospitality services. Tourists, irrespective of their nationality, expect a good time which not only includes a perfect destination spot but also a level of accommodation and service.
Owing to the increasing number of tourists and being the seventh largest tourism economy in the world, the industry is expected to earn $320 million by 2025. In several places, instead of hotels and resorts, people have started renting out service apartments to the tourists. However, the country is yet utilised its tourism scope fully. Additionally, the Covid-19 has slowed down the pace of the growth of the sector.