The central government had permitted the reopening of schools from October 15 but the decision rests with the state government. They have to decide depending on the status of Coronavirus pandemic in their area.
The children are not allowed to attend schools without masks and sanitisers, proper scanning was done at the gates and need to practice social distancing. In order to attend school, students are needed to have a letter from their parents.
The manager of a private school in Ghaziabad said that more than 20 students will not be allowed in a classroom.
In a recent study 'Kids under Covid' conducted by SP Robotics Works, an edutainment organisation of online learning platform found that in the Coronavirus pandemic times, 78% of parents are not ready to send their kids to school. But they have agreed to let their kids skip a year of schooling. The parents are concerned about the health of their children and believe that it is better for the kids to attend the schools on virtual platforms. The survey was conducted over 3600 parents and children from 7-17 years of age for over the period of July and August.
The classes are conducted on online platforms where kids have to sit in front of the screens for an extended period of time. They are required to attend hours-long classes, complete their projects and submit them virtually. This demands a commitment of several hours. This results in a significant impact on their physical and mental well-being.
In Hyderabad, Mumbai and Bangalore, around 82-86% parents are hesitant in sending their children to school. In these cities, the proportion of covid patients are comparatively higher which concerns the parents. On the other hand, there is a higher possibility of parents in Chennai and Kolkata who are willing to send their kids to school.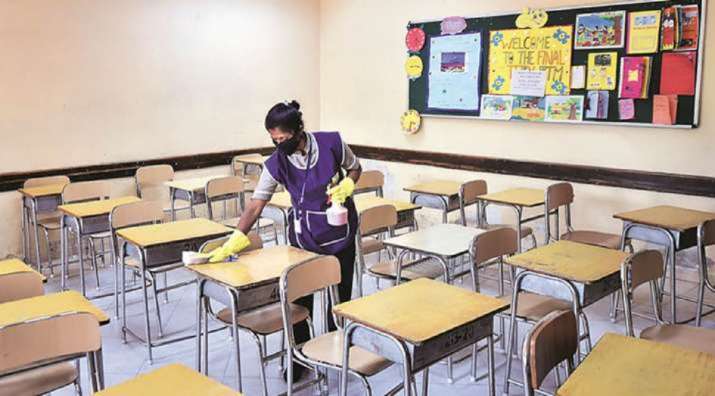 It is observed that working parents are more protective of the safety of their children and only 17% have considered sending their children to schools, as per the graph.
The schools are also facing challenges in transferring the teaching format to online platforms, however, 66% of the children are not efficiently able to learn in the new format. Traditionally, children have become accustomed to the physical environment of a classroom. It is difficult for the teachers and students to replicate the classroom environment on the virtual platform. Some teachers are not updated about the technological advancements which created a hindrance in their teaching format on online platforms. In the bar graph, 64% parents do not prefer online schooling as it is found that the format is not healthy for their children.
Surprisingly, it was found that both parents and children in small cities seem to like the school on online platforms. Parents have realized the growing future scope of science and technology. In the bar graph, it is shown that 23% parents have enrolled their kids into online robotics classes and 32% have got their kids to join coding classes. It was observed that only 26% children spend their time watching videos and playing games when youtube has a high potential for educational videos for them.
However, many schools and authorities have major concerns about the mental health of children. The sleeping pattern of the children is also disturbed and 13% children do not have a regular sleeping pattern. The fact that children are operating from their homes, made certain education institutions believe that they can invest maximum time to the school and cover up for the missed classes due to the lockdown.
This resulted in parents observing that their kid's screen time has increased by 50% during the lockdown leading to disturbance in their concentration levels and sleeping disorders.